INTELLIGENCE ANALYSIS SOFTWARE
HOW WE CAN HELP
Intelligence organisations globally are facing issues extracting meaning from proliferating data sources and proliferating threats. This proliferation impacts their ability to arrive at actionable intelligence.
TOUCH
Law Enforcement

Uncover hidden connections and gain vital insights to combat crime and expedite criminal investigations.
TOUCH
Defence and National Security
Defence and National Security
Quickly fuse data from multiple sources in challenging, disconnected environments to develop actionable intelligence.
TOUCH
Corporate and Financial Institutions
Corporate and Financial Institutions
Tackle complex investigations to detect financial fraud and financial crime across the enterprise.
WHAT MAKES US SO POWERFUL
CHECK OUT OUR SOLUTIONS
Point Duty helps them make better investigative decisions more quickly, by simplifying and accelerating the collection and connection of data, applying machine learning and artificial intelligence to enrich that data, and equipping analysts with analysis and visualisation tools.
Threat Hunter
A range of tools and a unique integration of capabilities to dramatically improve data management, storage and insights
PD Lynx Browser for

i

2
A web browser with multi-tab functionality that can be opened directly within i2 Analyst's Notebook
PD Esri for

i

2
A connector that links the extensive GIS capabilities of Esri ArcGIS with the power of i2's visual analysis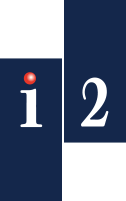 i

2 Analyst's Notebook
The world's leading visual analytics tool

Entity Extraction
Super charge your investigations by generating pivot points within your documents

Entity Resolution
Real-time AI for entity resolution provides agencies and other public sector organisations with powerful insights about who is who and who is related to who
HELPING YOU TAKE ACTION
Our customers create advanced intelligence cycles where every investigator's situational awareness is enhanced with system driven analytics. By efficiently connecting disparate information and data sources to close the investigative loop, Point Duty enables them to be the first to know, the first to act.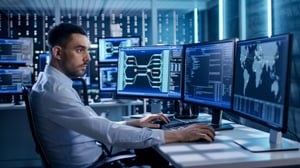 CONTACT US
HAVE SPECIFIC QUESTIONS OR WANT TO FIND OUT MORE?
Fill out this form and we will get back to you as soon as we can.